2021 cake decorating trends
Whether you're seeking inspiration for a birthday, christening, small wedding or a 'just because' cake, there seem to be a handful of cake decorating trends that are set to continue for the rest of 2021. And I'm delighted because I love making them all!
Want to know more? Let's get started.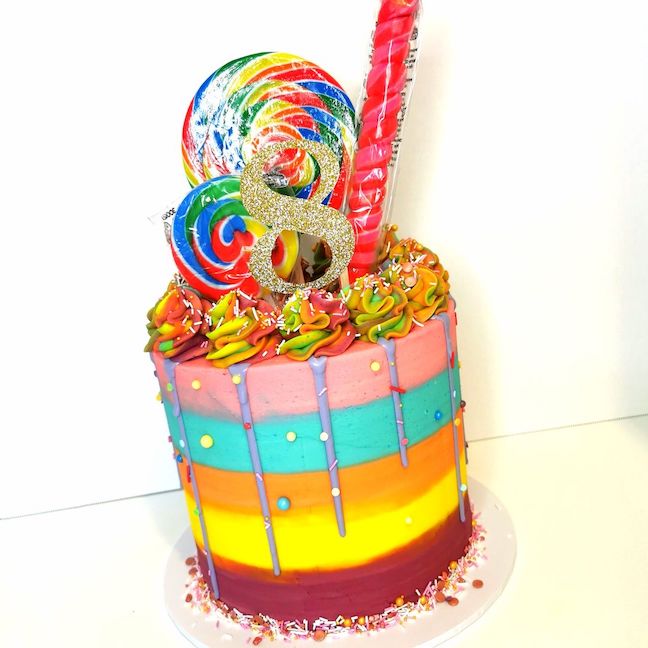 Striped cakes
I LOVE a striped cake. Decorated in a buttercream finish, striped cakes feature horizontal stripes of different coloured icing and make a truly striking cake.
Add some sprinkles, some piped buttercream and a personalised cake topper and you'll have a cake fit for any kind of celebration.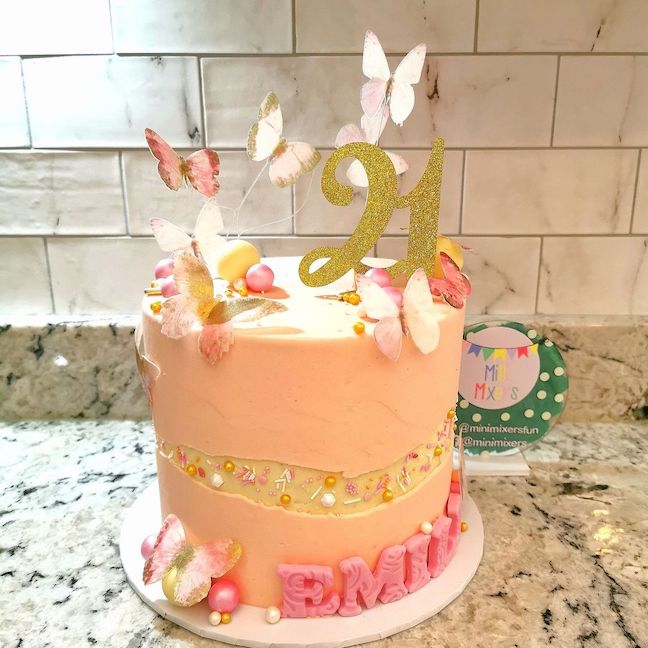 Fault line cakes
Pretty, unusual and so striking, a fault line cake will have all your party guests clambering for a closer look. Whatever size cake you need, a fault line cake really does make for a talking point.
If you've never seen one before, they're delicious cakes covered in buttercream but they have a segment running around the middle of the cake filled with sprinkles, sugar crystals, Isomalt, fruit or sweets to look like a fault line from nature…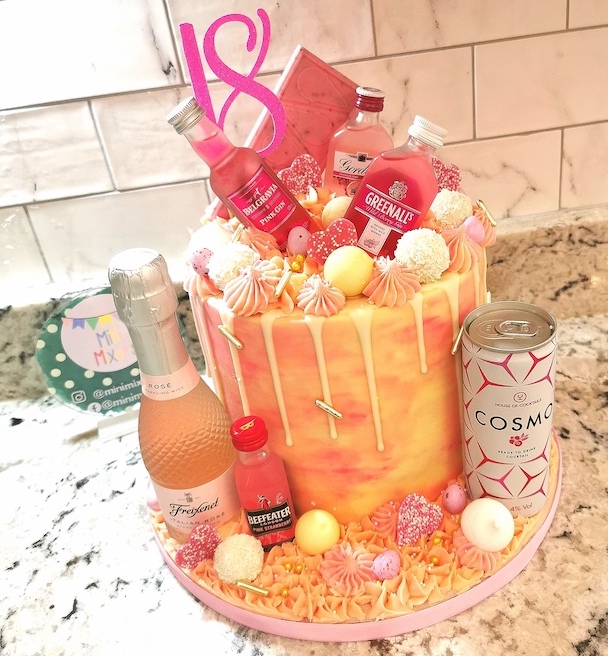 Marbled buttercream or buttercream painting
Another buttercream finish, your imagination is your only limitation with these cakes. Cover a cake with a base colour then simply get creative with your food colours, palette knife and oodles of delicious buttercream. You can either 'paint' some flowers or starbursts on to the side of your cake or smudge different colours to create an abstract look.
Leave your creations as texture on the side of the cake or take a cake smoother to the whole thing and end up with a smooth, smudged, colourful bake.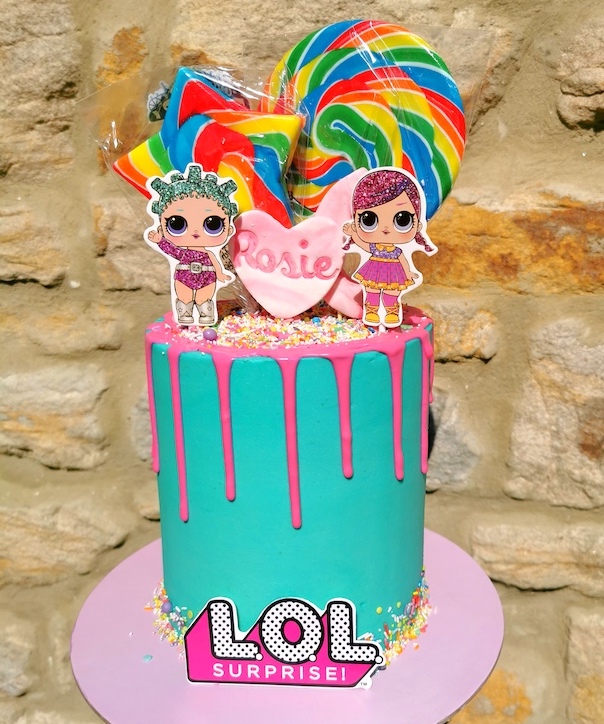 Sprinkle cakes
Sprinkle cakes are always popular, especially for children's celebration cakes.
Sprinkle cakes can be either fondant or buttercream finish but they're traditionally covered in buttercream or ganache. They're then either fully or partially covered in gorgeous, sparkly, colourful sprinkles and finished off with a cake topper, a drip or some piped buttercream. Again, your imagination is your only limit here!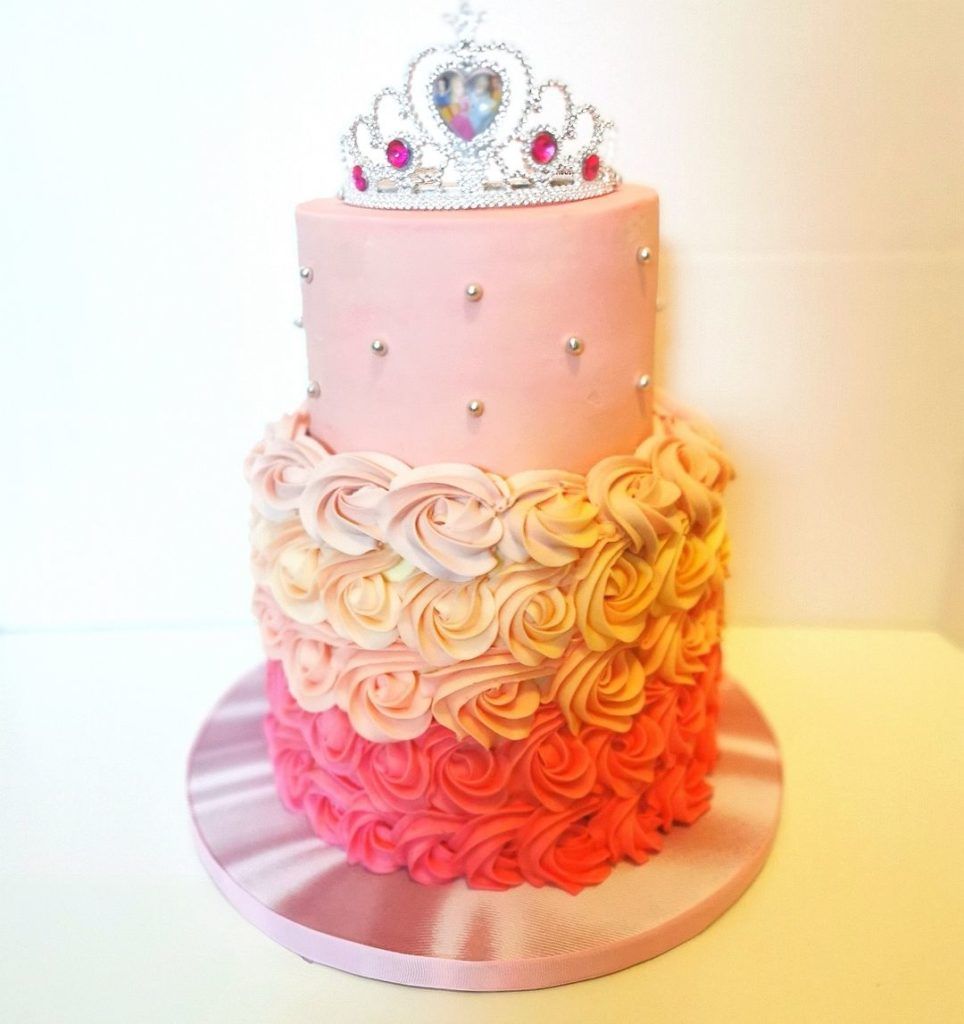 Buttercream piping
Always popular for a colourful celebration cake, piped buttercream can be simple, intricate or elegant. Cover the entire cake with piped buttercream roses or go to town with different nozzles, different techniques and a rainbow of colours.
There's so much fun to be had both decorating and eating a piped buttercream cake so let your tastebuds and imagination run wild!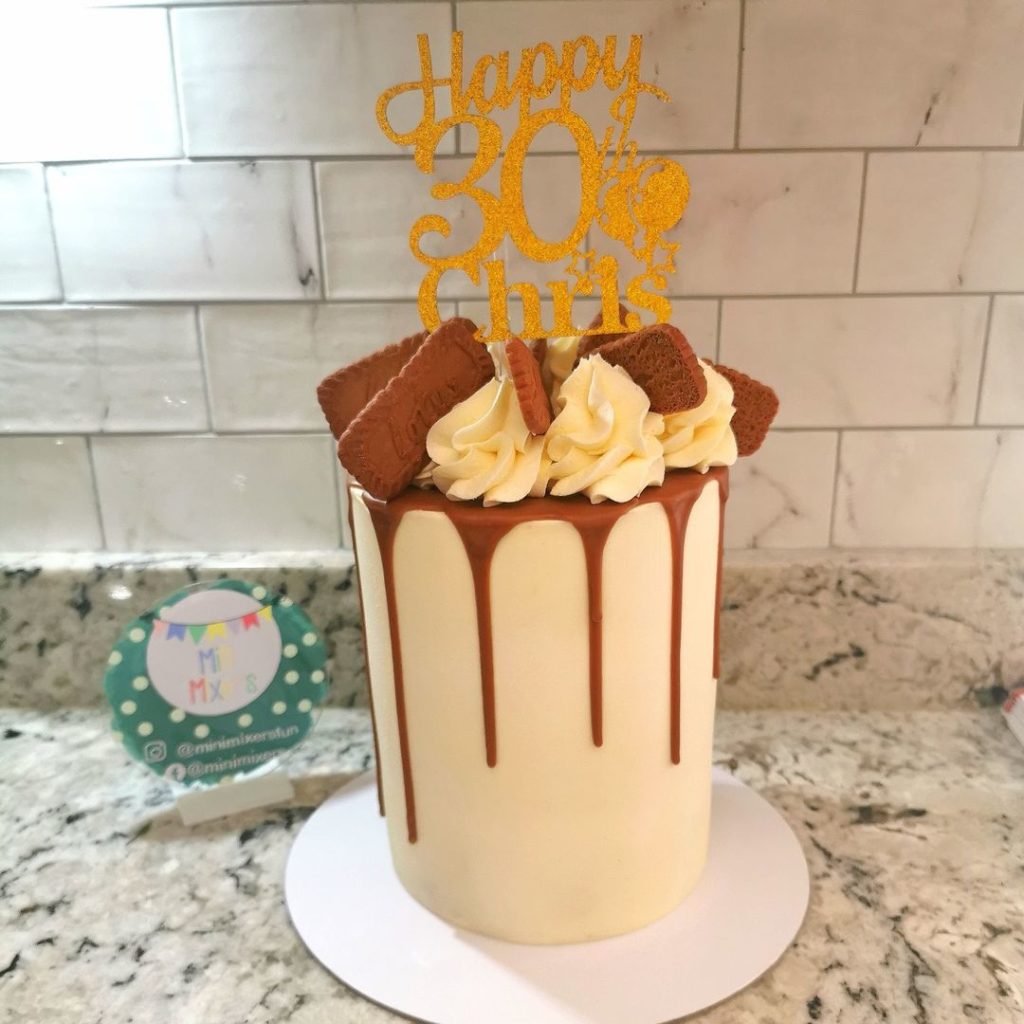 Drip cakes
A personal favourite of mine, the drip has been popular for a while and looks set to stick around for a while yet. Finished in buttercream (could be striped, stencilled or plain), a mouth-watering trickle of royal icing, ganache or specialist metallic icing is dripped from the top edge of the cake and left to find its own gorgeous pattern down the side of the cake. Cover the whole top of the cake with the drip icing too or finish the cake with piped buttercream, meringues, fruit, sweets… go crazy with the decorations here and the birthday boy or girl will be in heaven!
What's your favourite style of decoration for 2021?