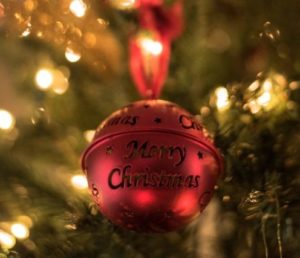 Last minute Christmas cake – it's not too late
OK, so we've all heard it said that if you haven't baked your Christmas cake before October half term you're running late. But here at Mini Mixers, we like to look on the positive side of baking and find ways to get round stuffy old traditions – after all, why let tradition mean you have to miss out on a delicious fruit Christmas cake?
We've not only found a delicious last minute fruit cake recipe, perfect for the Christmas season, but we've also suggested some simple decorating ideas for you too – prepare to be inspired!
Last minute Christmas cake recipe
We love a good, moist fruit cake – which usually means making it in advance and 'feeding' it constantly right up until the 11th hour, right?
Wrong. Here's a recipe you can make just a day or two in advance of Christmas and still impress your friends, family and neighbours when you slice it up and make socially distanced deliveries. Intrigued?
Let's do this thing.
The preparation: mix 550g of mixed fruit, 100g of halved, dried cherries, 100g of dried figs (chopped) and 100ml of sweet sherry (ah yes, the Christmas tipple!) in a bowl and set aside to soak. This is best left for a few hours if you can, but 30 minutes should be fine if you're in a rush.
Ingredients:
240ml almond oil
120ml treacle
120ml golden syrup
200g soft dark brown sugar
1 ½ tsp bicarbonate of soda
160ml boiling water
350g plain flour
50g cocoa powder
3tsp mixed spice
pinch of table salt
6 free range eggs
435g tin crushed pineapple in juice, drained
Making the cake:
Preheat your oven to 170°C/150°C fan/Gas mark 3½, grease a 10" round cake tin and line it with baking parchment.
Put the oil, treacle, syrup and sugar in a large mixing bowl and whisk them together – don't worry if the oil remains separate at this point, it's highly likely to…
Add the boiling water to the bicarbonate of soda and allow to fizz until dissolved. Add that to the oil mixture and whisk together.
Add the flour, cocoa powder, mixed spice and salt and mix again. Add the eggs and whisk the whole mixture until it turns smooth and shiny. Add the pineapple, tipsy fruit and any sherry that the fruit hasn't drunk. Give it all a good old stir and pour it into your prepared tin.
Bake the cake for two hours and test after that time with a skewer. If the skewer comes out almost clean, you're done! If there's still raw mixture on the skewer bake it for a further 10-15 minutes and test again.
Set the cake aside and allow to cool.
Decorating the cake
This is where your creativity can run wild!
Covering your cake is the first decision point. Go with traditional marzipan and sugar paste or slice the cake in half, add buttercream as a filling as well as a crumb coat on the outside, and then top with the sugar paste.
Once you've got the cake covered, it's time to have some fun with simple decorations. If you're a bit of a sugar paste wizard, you can go to town on the decorations – the world is your oyster.
However, if you'd prefer to keep things simple, why not try out one of the following simple ideas which require only the simplest cake decorating equipment to achieve?
Starry Christmas tree with a crisp, white covering on your cake, cut out some different sized stars in red sugar paste and arrange them on your cake in the shape of a Christmas tree. Add a gold star to the top and some gold or silver dragees in the spaces between stars and you'll create a stunningly simple Christmas tree design. Add a festive ribbon and you're all done.
A simple holly wreath looks amazing in the centre of a pure white cake. Cut out some Christmas green holly leaves and add little red balls for the holly berries. Arrange them around the centre of the cake and bring the design to life with some sparkly silver balls as a finishing touch.
Create a Christmas snow scene with a snowflake cutter, some coloured sugar paste and a liberally festive sprinkling of lustre dust. Cover the whole cake or create a sparkling, off-centre snow drift – the choice is yours.
Make your very own Snowman Christmas cake by wrapping his 'head' in coloured sugar paste, adding eyes, a nose and a mouth with sweets or sugar paste shapes and enjoy his company before slicing and sharing with family and friends.
How will you decorate your Christmas cake this year? Please tag us in your designs so we can share in your festive creativity – @minimixersfun on Instagram and Mini Mixers on Facebook.
Merry Christmas!