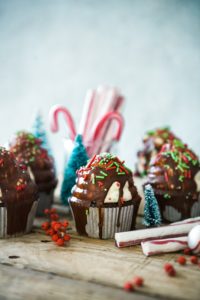 Planning a lockdown family Christmas
Uncertain times persist throughout the UK, but here at Mini Mixers, we're determined not to let lockdown get us down. That's why we're looking ahead to the next few weeks with excitement. We're thinking of ways to enjoy our precious family time while staying firmly within the rules and regulations of any lockdowns that might still come to pass.
This month's blog is all about getting festive and making the most of our time together without having to brave the crowds, set foot in the city or encounter strangers. So, wrap up warm, pour yourself a warm drink, light some candles and let's get throwing some Christmassy ideas about for a lockdown Christmas.
Deck the halls – family style
If you haven't already, plan the Christmas decorations as a family affair. Let the kids hang the baubles on the tree (you can always rearrange them once they're in bed!), challenge them to twist the tinsel round the bannisters, get them up the ladder (closely supervised, obvs) to pin the 'Merry Christmas' bunting over the door.
Decorating the house and tree should be all about family time. Make it fun. Stick on some Christmas tunes, whip up a delicious batch of hot chocolate and let the tinsellification begin! (Yes, it's a word, honest.)
Join a virtual event or two
Lockdown and the global pandemic have meant that most of the usual Christmas events have been cancelled. In turn, that's forced so many businesses in the North East to think virtually this Christmas. Here are a couple of great ideas for virtual events this Christmas – you can have all the fun without leaving the house!
Nightfall 2020 is a virtual event happening between 3-10 December. It will feature stories, activities and magical journeys to find stardust. Don't be afraid of the dark – it holds all kinds of magic!
Or why not book front row tickets (OK, tickets for your sofa) to Northern Stage's streaming of The Emperor's New Clothes? Snuggle up under a blanket with your favourite snacks and drinks and enjoy the show as many times as you like between 12-31 December. All performed by professionals, the ticket price of £15 is an absolute steal!
Get baking!
My all-time favourite thing to do all year round, never mind at Christmas, baking can be fun for the whole family. Tie up the apron strings, preheat the oven and break out the utensils – it's time to bake up a Christmas storm!
Here at Mini Mixers we have loads of favourite recipes. But the cold weather, Christmassy vibe and the need to stay safe at home bring some amazingly festive recipes to mind.
Snowman biscuits are a firm favourite with the kids – even if there's no snow this winter, these tasty morsels are just as much fun to make as a real snowman, without the frost-bitten fingers!
If you don't fancy turning on the oven, try this no-bake recipe for Cornflake Christmas wreaths – tasty, simple and really effective. The kids will love playing with food colouring and adding skittles as a finishing touch.
What is Christmas without a yule log!? This recipe is simple and loads of fun to make and decorate. And don't even get me started on how delicious it is to eat!
No Christmas is complete without gingerbread men in our house. Here's a simple, delicious recipe that is fun with or without the kids!
Ingredients
175g dark muscovado sugar
85g golden syrup
100g butter
350g plain flour, plus extra for dusting
1 tsp bicarbonate of soda
1 tbsp ground ginger
1 tsp ground cinnamon
1 egg, beaten
To decorate
Writing icing – shop bought is fine
Chocolate buttons or small sweets (optional, but let's face it, who wouldn't want them?)
Method
Melt the sugar, golden syrup and butter in a saucepan, then bubble for 1-2 mins. Leave to cool for about 10 minutes.
Pour the flour, bicarbonate of soda and spices into a large bowl. Add the warm syrup mixture and the egg then stir everything together. Here comes the fun part – knead in the bowl until the mixture is smooth. The dough will firm up once cooled. Wrap in cling film and chill for at least 30 minutes.
Take the dough out of the fridge and leave to soften. Meanwhile, heat the oven to 200C/180C fan/gas 6 and line two baking trays with baking parchment.
Roll out the dough to the thickness of a £1 coin, then cut out gingerbread people with a cutter. Re-roll the excess dough and keep cutting until it's all used up.
Bake the biscuits for 10-12 mins, swapping the trays over halfway through cooking. Leave to cool on the trays for 5 minutes, then transfer to a wire rack to cool completely.
Crack out the icing and sweets and decorate the biscuits however you like. Leave the decorations to dry for a couple of hours then enjoy every crumb! 
Enjoy a movie night (or several)
With so many Christmas films available to watch, there's no limit to the amount of movie nights you can plan between now and the big day. It's not Christmas in our house without watching Home Alone and Elf, but everyone has their favourite Christmas movie – what's yours?
We've just watched Jingle Jangle on Netflix – if you love a schmaltzy, festive, colourful and lively Christmas film, this one's for you.
As for me, I'll be baking up some delicious treat boxes, festive cupcakes and custom-ordered bakes for my customers this Christmas – drop me a line if you'd like to book in a cake or bake for January 2021 and onwards. My order book is open.
Have a wonderful Christmas and here's to a happy and successful 2021.