Welcome To Mini Mixers!
Mini Mixers Durham organises children's birthday parties and provides fun events mixing up Creativity, Crafts, Cupcakes and oodles of fun across County Durham and the North East

Treat your birthday boy or girl to a Mini Mixers Birthday Party! With lots of excitement and creative fun for all, our birthday parties are a truly unique experience.
With four fantastic party themes to choose from and bespoke parties also available on request, you can be sure that your child will have a birthday party with a difference, and a birthday that they'll remember for years to come!

I run weekend events across the North East offering cupcake decorating workshops and craft based fun. These events get booked up quickly, so to be the first to hear about them, make sure you follow me on Facebook!
With a different theme every time, children and adults alike can jump into the story and let their imagination grow!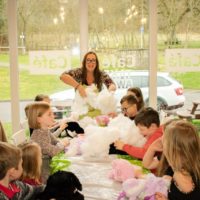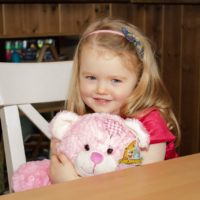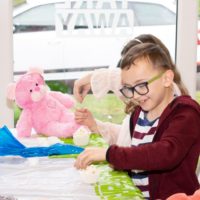 I provide lots of different entertainment options including wedding entertainment for children and corporate events such as family fun days. Corporate cake and cupcake orders are also available.

Christmas cake decorating ideas and this year's trends I love Christmas. It's always busy, but it's always fun too. With young children, it's never a quiet and relaxing time, but I wouldn't have it any other way. This month's blog is about all things Christmas – and yes, we're allowed to mention it now HalloweenContinue reading
Five of the best comforting autumn recipes As the weather turns chilly and the leaves begin to fall, it's definitely starting to feel a lot more like autumn out there. It's at this time of the year that I dig out the cosy jumpers, programme the heating to crank up and turn my mind toContinue reading
Lunch and after-school snacks to keep the energy up The first few weeks of any school year are always an adjustment. Not just for us parents who've had to juggle life to entertain our kids over the summer, but for the children themselves. Tiredness reigns and the span between home time and dinner time canContinue reading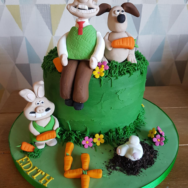 Are you looking for a birthday cake or a cake for your little one's Christening? Cupcakes for a baby shower? Or do you just fancy a scrumptious cake for a family get-together? By popular demand, I now make bespoke cakes to order. Contact me to discuss your requirements.


I don't just do parties and events – I work with community organisations such as Rainbows and Brownies, schools, pre schools and nurseries, and corporate events to provide quality and fun entertainment for children.
Organising a wedding and looking for the children attending to be supervised, entertained and learn a new skill? Why not speak to me about my wedding packages, with apron decorating and cupcake making… even cake decorating! Lots of wedding themed options available. It's a perfect, non-noisy entertainment option.
My daughter and her 12 guests had a fantastic time at her Mini Mixers party for her 7th birthday. The party was a perfect mix of creativity and fun and the girls loved the Enchanted Woods theme. We couldn't have asked for anything more!
Crafty, Cakey Parties,
Events & Cakes in Durham & the North East of England