Want to know more about our themed birthday parties, weekend sessions, bespoke handmade cakes & events?

Contact Mini Mixers for more information about our birthday parties, weekend activity sessions and bespoke handmade cakes.
Contact Mini Mixers


Mini Mixers works throughout Consett, Shotley Bridge, Stanley and County Durham. If you have any questions about our themed children's parties, weekend activity sessions, would like to book us for a wedding or a christening, or want to know more about our handmade bespoke decorated cakes then please contact me either by telephone or email.
Telephone & Email


Give me a ring on 0753 926 5726 or email me at [email protected]  I'd love to hear from you!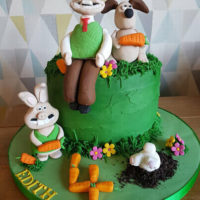 Do you need a birthday or Christening cake? Looking for cupcakes for a baby shower or coffee morning?  Mini Mixers now make bespoke cakes to order. Contact me to discuss your requirements.

More From Mini Mixers!

We don't just do parties and sessions – We work with community organisations such as Rainbows and Brownies, schools, pre schools and nurseries, and corporate events to provide quality and fun entertainment for children.
Why not book us to entertain the children at your wedding or christening?

For more information on our latest events and sessions for children (& adults) in County Durham and the Northeast of England please see the below links

Planning a lockdown family Christmas Uncertain times persist throughout the UK, but here at Mini Mixers, we're determined not to let lockdown get us down. That's why we're looking ahead to the next few weeks with excitement. We're thinking of ways to enjoy our precious family time while staying firmlyContinue reading
Bake up a frightful Halloween! Just because the annual tradition of Trick or Treating is off the table this year, it doesn't mean you and your little ones can't have some frightful fun. We love Halloween at Mini Mixers and we always try to whip up some fantastic, spooky treatsContinue reading
My daughter and her 12 guests had a fantastic time at her Mini Mixers party for her 7th birthday. The party was a perfect mix of creativity and fun and the girls loved the Enchanted Woods theme. We couldn't have asked for anything more!
Crafty, Cakey Parties, Weekend Activity Sessions & Bespoke Made Cakes for Children (& Grownups!) in Durham & the Northeast of England